1. Start With Your Target Audience
Only when your target audience is addressed can SEO for manufacturing enterprises produce revenue-boosting benefits. It's important to remember that the purchasers you want to attract aren't the same as the consumers who are the focus of most sectors' SEO efforts. They may use search engines to find relevant topics, but their behaviors may be different.
This is when analysis of the audience comes in handy. It permits you to create a customized profile of hypothetical, ideal consumers that goes beyond demographic analysis. It has the added advantage of allowing you to comprehend your audience's pain issues, which can then be used to steer your SEO approach.
2. Select the Correct Keyword
Keywords are the words or phrases that allow visitors to locate your website, and they are the foundation of SEO. That's why, after building buyer profiles and understanding their desires, requirements, and reasons, it's critical to choose keywords. In the absence of it, you risk targeting phrases that do not result in traffic or conversions. You may monitor what is being discussed on internet forums and websites that specialize in your sector and its specialty in addition to conversing with your clients to find out what they want to learn. This social listening should be represented in your keywords if you need to be at the top of the search engine results pages (SERP).
Short-tail keywords, on the whole, have a high search volume and a high level of competitiveness. Another issue with short-tail keywords is that it's difficult to determine the user intent. For instance, a search for "industrial equipment" may be motivated by the following factors:
Investigating industrial machinery
Buying industrial machinery
Recognizing the many types of industrial equipment
Maintenance of industrial machinery
Repairing industrial equipment
Utilizing industrial machinery
Offering industrial equipment for sale
That's why low-competition keywords, often known as long-tail keywords, are occasionally a good idea. Instead of targeting "industrial equipment," a manufacturing company's SEO strategy may focus on a term such as "industrial equipment benefits." The best technique is to start with the most valuable keywords and work your way down to the less valuable ones.
3. Ensure That Your SEO House is in Order on a Technical Level
Before you consider what people are looking for, make sure your website is easy to find, trusted by both users and search engines, and provides a positive user experience. Take a look at these examples:
Page Speed: Is your website slow because it has too many huge photos or videos? Is there any code on your website that you don't need? These and other variables might cause your website to load slowly, causing viewers to abandon it before interacting with your content. You may check your Google PageSpeed Insights report or obtain a free website grade.
SSL Certificates: Have you ever noticed the words "http" or "https" at the beginning of URLs? The "s" at the end of the latter indicates that your website is secure to web servers, browsers and users. Thanks to this Secure Sockets Layer (SSL) certificate, the connection between the web server and the browser is encrypted, and the data is confidential thanks to this Secure Sockets Layer (SSL) certificate. Google considers whether or not a page has an SSL certificate when ranking it. A safe website also conveys the appropriate impression to your users: your organization is concerned about security and follows the current online standards.
4. Local or National SEO
After you've got your house in order, it's time to figure out who you want to target with your content. The following is a broad breakdown: a local or nationwide audience. The demarcation should be reflected in the material on your website.
Local SEO: A local approach is advised if you work for a manufacturing facility (such as a steel company) that can only deliver items to specific locations or has predefined boundaries specifying which leads you may convert to clients. Create a Google My Business account and use targeted keywords for the areas you can serve.
To maintain directory entries in bulk, you may also look at various local SEO solutions. For example, you can update your information in one location and have it sent to many directory listings, such as Google My Business, Yelp, and Facebook, using Moz Local.
National SEO: A broader content and keyword approach are advised for the majority of manufacturers and industrial enterprises that may distribute their products statewide or have various distribution locations to target a bigger audience group.
5. Optimize Your Metadata
Metadata is a fragment of code contained within a webpage's header that aids search engines in understanding what the page is about. Google is always trying to direct its users to the most relevant page available, and metadata lets search engines determine if your website has the information they're looking for. Because the manufacturing industry is getting more competitive, optimizing page information is extremely beneficial. Optimized metadata is an inescapable part of every manufacturing company's SEO strategy if they want to stand out in the eyes of the Google algorithm.
The Meta title and Meta description are two of the most important forms of information for SEO.
6. Meta Title
The appropriate title tag is taken into account by Google when evaluating search engine rankings. Your meta title shows up at the top of your search engine listing, as illustrated below.
The presence of concentrated keywords at the start of the Meta title is beneficial to SEO. It should not exceed the 160-character restriction that has been specified.
7. Meta Description
Meta descriptions are meant to provide short summaries of web pages. Below the clickable link in Google search results, they can be one sentence or a brief paragraph.
Though meta descriptions aren't used to determining search results, they are crucial for getting users to click through from search engine results pages. They function as ad copy to urge people to click on your site link and convince them that your page is the most relevant to their search query.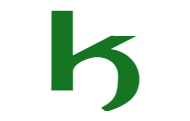 An author of KnowFromBlog, We have published more articles focused on blogging, business, lifestyle, digital marketing, social media, web design & development, e-commerce, finance, health, SEO, travel.
For any types of queries, contact us on knowfromblog@gmail.com