Choosing a mode of transportation, let alone the right transportation mode can be tricky, especially since different types of goods require different types of transportation. There are also several factors that need to be considered before deciding on a final mode of transportation.
What many clients don't know is that flexible solutions or a mix of transportation modes are also available. Not only does this allow the clients to save time and money, but it is also a feasible option.
However, depending on the nature of the product or goods, urgency, and preference, a client will only choose a mode of transport for their cargo that is feasible for them and their clients.
Let us take a look at some of the factors that need to be considered.
Factors Contributing to the Mode of Transportation for Your Cargo Needs
Since there is more than one factor contributing to the mode of transportation, it is only fair to lay out the options, the benefits, and the best suitable solution before landing on a decision.
Let us first take a look at some of the factors that may affect your choice of transportation.
The key factors determining the mode of transportation are covered in brief below:
Cost and budget: Ultimately, everyone wants the best and most suitable mode of transportation when it comes to exporting products. The cost of transportation, in addition to the budget of the client, plays a crucial role.

Land transportation is ideal for heavy and bulky items traveling long distances within the same country or between neighboring countries. In most cases, rail transportation is presented as an option because it is economical, secure, and delivered on time.

For international or overseas shipments of heavy, medium, or small orders, air cargo or sea cargo are ideal. Again, depending on the weight and nature of the goods, the client can select a mode that suits his or her budget. Asian Cargo transports all types of shipments, whether large or small, heavy or light, perishable or non-perishable. We ensure to provide you with the best possible solution within your budget without any hidden costs.

Reliability: Reliability is a parameter that many clients take seriously, and we pride ourselves in providing the most reliable transportation services in the UAE. No matter the state of your urgency, speed of delivery, or budget, we provide reliable and best cargo solutions via land, sea, and air at the best possible price.

Safety: Everyone cares about the safe delivery of their shipment, it doesn't matter whether it is a local shipment or an international one. With our state-of-the-art technology and security measures, we ensure the safe delivery of your shipments to their end destination or end-user.

Nature of the good(s) and urgency: The nature of the goods can be classified into:

Perishable goods such as meats and dairy
Non-perishable goods such as electronics and books
High-value goods such as gold and diamonds
Fragile items or breakable items
Depending on the nature of the good(s), a mode of transportation is recommended and then selected by the client.
For instance, for perishable goods, depending on the location, we recommend air and land cargo, whereas for non-perishable items, depending on the urgency, we offer a wider range of transportation methods.
5. Flexibility: sometimes certain shipments require a flexible mode of transportation. This means part of the shipment is done using one mode, whereas the other part is carried out via another mode. This is an economical solution for shipments that aren't bound by urgency. Think of it as a connecting flight, where it may take a little longer to reach the end destination, but the task is carried out nonetheless.
Most client's final decision is based on the following factors:
Cost-effective delivery
Secure delivery
Timely delivery
Volume of product(s)
Type and nature of the products (perishable, non-perishable, fragile, heavy-weight items, high-value goods, and so on)
And in some cases, delivery includes customs clearance.
In a nutshell, the type of consignment, budget, time constraint, and speed all play a crucial role. Depending on the client, the geographical area, and demand, there may be more than one mode of transportation required to deliver the consignment to the end user or destination.
Asian Cargo is known for all these factors and know as one of the Best Cargo in Abu Dhabi: timely delivery, cost-effective solutions, secure delivery, and we also help our clients with their customs clearance to avoid any last-minute hassle or delays.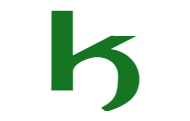 An author of KnowFromBlog, We have published more articles focused on blogging, business, lifestyle, digital marketing, social media, web design & development, e-commerce, finance, health, SEO, travel.
For any types of queries, contact us on knowfromblog@gmail.com