Are you looking to go ahead with your competition? Well! You can do so by following amazing ways, like adding product customization. This is because when you add customization and personalization to your product, then that will make your product feel unique.
Customizing the product with web-to-print software that meets the customer's demands will benefit you in many ways. So, whenever you plan to integrate customization into your business, you make it easier for customers to look for products.
Every e-commerce store owner should implement customization as it helps you create a significant customer base.
With the growing demand for 2D and 3D, it has changed the way customers view the products. The more customization possibilities you offer to the customer, the more you can center it toward fulfilling the demands of your customers.
Adding web-to-print solutions to your business allows you to meet growing customer demands.
As a result, it is a solution for defining a product that appeals to the customer. With web-to-print solutions, you can enhance the layer of customization that your customization will admire.
This article will help you uncover everything you need to know to help you make sure that you give your customers the best-personalized products.
Why are Personalized Products the Ultimate Solution for attracting more customers?
Implementing personalized products is designed for none other than to satisfy the customer by offering an exceptional experience.
Unique and Tailored Experience
Personalized products provide customers with a feeling of individuality and uniqueness. Customer experiences can be tailored to individual needs when businesses customize different aspects of a product.
A tailor-made approach to your customers establishes a strong and lasting relationship. A personalized product stands out among the mass-produced alternatives, enhancing customer satisfaction and loyalty.
Personal touch with customers 
Adding a customization option ensures that your customers have a good relationship with your brand. This will be a sweet gesture that customers will admire for a long time.
Suppose you are in the printing industry and want to create the best customer customizing experience. In that case, giving them personalized packaging will be the most suitable option for customers.
Gain a deeper understanding.
Brands can use data analytics to better understand and satisfy their customers' demands with customized products instead of their non-customized counterparts. The ability to determine what your customer's desire will also allow you to gain an advantage over your competitors.
Limited and Exclusivity
Using personalized products also gives your customers a sense of exclusivity and limited availability. They do think something which is customized holds some value and is unique.
It will be distinctive from any other material, and customers will appreciate the opportunity of owning something customized according to their preference and create a feeling of uniqueness.
When anything is within limits, that will hold more desirability, which means more customers may also want that type of product.
When customers recognize the scarcity, that will add more value associated with such offerings. The exclusivity will enhance the personalized product's perceived value and contribute to the prestige sense.
Improve Engagement with Customer
Every business wants to increase its engagement, which will be possible through personalized products as it fosters a higher level of engagement among customers. It involves the customer in product creation through customized options, which empowers the customers to participate and take ownership actively.
Increased engagement will also lead to enjoyable and memorable customer experiences, heightening the perceived product value.
According to studies, people are willing to pay a little more for a product tailored to them by 20 percent.
A website that is customized in a strategic way may cost very little to add personalization. Remember that it is possible to create and adjust a template for each customer depending on their needs.
A custom-made option increases profit margins.
There is a growing trend among customers to pay up to 20% more for customized products when you can offer them a higher price, enabling you to sell a premium product to your clientele.
As a result, companies have been reluctant to consider adding customized products to their offerings, as this may require a significant financial investment.
Customized products provide you with a better understanding of your customers.
The ability to customize your business offers a means of understanding what your customers want, and it also enables you to diversify your offering with the evolution of your customers' needs.
In addition, it can also be used for determining the attractive incentives that would motivate customers to make a purchase. Consider reaching out to new markets as well.
Improved ranking with the trend of print-on-demand
As a business owner, you will find that offering customized products on your site will solidify your online presence with web-to-print software solutions.
There is no question that it allows your customers to design their products, encouraging them to visit your site as they look for products.
There has been increasing web traffic, which allows you to be more competitive than traditional retailers, even if your store is not in a traditional location.
When traffic to your website grows, you are likely to rank higher for related product searches in the search engines.
Final Words
When it comes to choosing a web-to-print software solution for your business, counting on Brush Your Ideas is the way to go. With our end-to-end solutions, you can create a product that meets your needs and attracts new customers.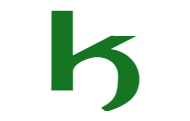 An author of KnowFromBlog, We have published more articles focused on blogging, business, lifestyle, digital marketing, social media, web design & development, e-commerce, finance, health, SEO, travel.
For any types of queries, contact us on knowfromblog@gmail.com