Introduction to SEO
Search engine optimization (SEO) is the practice of optimizing a website in order to improve its ranking in search engine results pages (SERPs). When a website ranks higher in search results, it is more likely to receive traffic from users who are searching for the specific keywords or phrases that the website is optimized for.
There are many factors that contribute to a website's ranking in search results, and SEO professionals work to optimize websites for as many of these factors as possible in order to improve the website's visibility and attract more traffic. Some of the most important factors that influence a website's ranking include the quality and relevance of its content, the structure and organization of its pages, the use of keywords and other on-page SEO techniques, and the quality and quantity of links pointing to the website from other websites (also known as "backlinks").
While SEO can be a complex and constantly evolving field, the basic principles behind it are relatively simple. By understanding these principles and implementing them effectively, businesses and individuals can improve their website's ranking and drive more targeted traffic to their site.
Keyword Research
One of the first steps in any SEO campaign is keyword research. This involves identifying the specific words and phrases that people are using to search for the types of products or services that your website offers.
There are a number of tools available to help with keyword research, including the Google AdWords Keyword Planner and various third-party tools. These tools can provide insight into the search volume and competition for different keywords, as well as suggest related keywords that you may not have thought of.
It is important to choose keywords that are relevant to your business and have a sufficient level of search volume to justify the effort of optimizing for them. At the same time, it is also important to avoid choosing overly competitive keywords that may be difficult to rank for.
On-Page SEO
Once you have identified the keywords that you want to target, the next step is to implement them on your website in a way that is both natural and effective. This is known as on-page SEO.
There are a number of on-page SEO techniques that can help to improve a website's ranking. These include:
Using the target keywords in the page's title tag and heading tags
Including the keywords in the page's content, but avoiding keyword stuffing
Using the keywords in the page's URL and meta description
Optimizing images by using the keywords in the file names and alt tags
Using internal linking to help search engines understand the structure and hierarchy of the website
By optimizing each page on your website for a specific set of keywords, you can improve its visibility for those keywords and attract more qualified traffic.
Off-Page SEO
In addition to on-page SEO, it is also important to focus on off-page SEO techniques in order to improve a website's ranking. Off-page SEO refers to the actions that you take outside of your own website to improve its visibility and authority.
One of the most important off-page SEO techniques is link building, which involves acquiring backlinks from other websites to your own. Search engines view backlinks as a sign of a website's quality and relevance, so the more backlinks a website has, the more likely it is to rank well in search results.
There are many ways to acquire backlinks, including:
Guest blogging on other websites and including a link back to your own site
Participating in online communities and forums and including a link to your site in your signature or profile
Offering valuable resources or information on your website and encouraging other websites to link to it
Creating compelling content that is likely to be shared and linked to by others
It is important to remember that the quality of the backlinks is more important than the quantity. It is better to have a few high-quality backlinks from authoritative websites than many low-quality backlinks from less reputable sources.
Local SEO
If your business serves a local market, it is important to optimize your website for local search as well. Local SEO refers to the process of optimizing a website to be more visible in local search results.
There are a number of techniques that can be used to optimize a website for local search, including:
Claiming and optimizing your Google My Business listing
Including your business's name, address, and phone number (NAP) on your website
Adding local content to your website, such as information about your business's location and local events
Acquiring backlinks from local websites and directories
By optimizing your website for local search, you can improve its visibility for users searching for products or services in your area.
Mobile Optimization
With the increasing number of users accessing the internet from mobile devices, it is important to optimize your website for mobile as well. Mobile optimization refers to the process of ensuring that a website is easy to use and navigate on a mobile device.
There are a few key considerations when it comes to mobile optimization:
Responsive design: A responsive website is one that automatically adjusts its layout to fit the size of the device that it is being viewed on. This ensures that the website is easy to use and navigate on any device.
Page speed: Mobile users are less likely to wait for a slow-loading website, so it is important to optimize the page speed of your website. This can be done through a variety of techniques, such as compressing images and minifying CSS and JavaScript.
Mobile-specific content: In some cases, it may be necessary to create separate versions of your website's content for mobile users. This can help to ensure that the content is presented in a way that is easy to read and navigate on a small screen.
By optimizing your website for mobile, you can improve the user experience for mobile users and potentially improve your website's ranking in mobile search results.
Conclusion
SEO is an important aspect of digital marketing that can help businesses and individuals to improve the visibility and traffic of their websites. By understanding and implementing the various techniques and best practices, you can improve your website's ranking in search results and attract more qualified traffic. Learning seo is really good thing and if you are facing any issues like fundings. You can take help of various scholarships offered by govt of India . Take help of Sarkari Scholarship and make your career.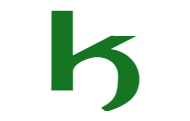 An author of KnowFromBlog, We have published more articles focused on blogging, business, lifestyle, digital marketing, social media, web design & development, e-commerce, finance, health, SEO, travel.
For any types of queries, contact us on knowfromblog@gmail.com