Although the climate of Dubai is characterized by its high temperatures throughout the year; in the summer the heat becomes even more intense so it is not a good time to visit it. The rest of the year is characterized by offering a warm climate that, saving the days with sandstorms, will allow you to walk and enjoy this ideal destination for shopping. Here we at Julius Homes tell you, depending on your objectives when it is convenient for you to travel.
WEATHER IN DUBAI
Weather and temperature information
The climate in Dubai, arid and subtropical, could be reduced to three clear ideas: heat, sandstorms, and humidity. If you control these concepts, then you will have an unforgettable vacation, otherwise, you may find it somewhat difficult to face the day-to-day in this city.
During the summer, temperatures can exceed 50 °C during the day (at night they drop to 30 °C) and are characterised by being extremely humid and windy. In winter the days are sunny and the highest temperatures are 25 °C (which drops to 15 °C at night).
Throughout the year it rarely rains (generally in winter) and sandstorms are very popular, which are usually unbearable for tourists; We advise you to wear a scarf to cover your face and prevent the sand from getting into your eyes or hurting you. The months in which these storms are most frequent are March and April.
As far as humidity is concerned, it is usually more intense in summer and is extremely uncomfortable if we want to take a walk during the day because our clothes stick to our bodies; in winter the climate is less humid, but in any case, given the temperatures, we recommend that you always wear light clothing, cotton and linen fabrics are ideal.
When to travel to Dubai: the best time of the year
It is difficult to advise you with certainty at what time of the year it is convenient for you to travel to Dubai since everything depends on what brings you to visit this city. To tell you something, although it is not recommended to set foot in this city during the summer months because the weather is quite unpleasant, it is precisely in this period that one of the most important events in the city takes place, the Dubai Summer Surprises, in which you can have a lot of fun and find fabulous sales. In any case, here we tell you what the weather is like at each time of the year so that you can decide when to travel.
Undoubtedly the best time to travel to Dubai is from December to March; especially if you are looking for a quiet vacation that includes bathing in the sea and in the pool. This is the time when Dubai breathes a little and enjoys mild temperatures. You will be able to walk without the burden of the heat and enjoy the beach without problems (which is impossible to do in summer given the high temperatures ).
If what you want is to travel to Dubai to do good shopping, without a doubt the best time to go will be during the months of July and August, when Dubai Summer Surprises takes place, a mega-festival of outlet products and sales that will love it You can also choose the months of January and February when the Dubai Shopping Festival takes place, a fabulous event in the largest shopping centre in the city (Burj Khalifa) where there are all kinds of entertainment and fantastic offers.
---
WEATHER IN DUBAI AT EVERY TIME OF THE YEAR
TRAVEL TO DUBAI FROM JANUARY TO MARCH
The best time to travel to Dubai taking into account the temperature is between the months of December to March, since then the maximum temperatures are around 22 °C and the days are long and mild. In addition, in the month of February, there are several interesting festivities for tourists that will allow you to enjoy this magnificent city.
On the other hand, as this is the high season you can find the city full of tourists from other places since it is at this time that Dubai becomes a true intercultural epicentre.
TRAVEL TO DUBAI FROM APRIL TO JUNE
In the month of April, the temperatures begin to be higher, being able to reach 32 °C; the days tend to be longer and warmer and there may be more precipitation. Although it is not the best time to travel, it could be said that being the middle season, it would not be so wrong to schedule a trip on these dates.
If you already have your scheduled flight, you can check what the weather will be like to leave well-supplied.
TRAVEL TO DUBAI FROM JULY TO SEPTEMBER
In the summer months, it is better that you avoid embarking towards this destination because the temperatures can reach 50 °C and the humidity is often stifling. In any case, during this period the Dubai Summer Surprises take place, so many people dare to visit Dubai despite the heat: if you are one of those brave people, we recommend that you wear the coolest clothes you have and do not forget the sunscreen.
TRAVEL TO DUBAI FROM OCTOBER TO DECEMBER
During the months of October to December, the weather in Dubai is again pleasant: after the hot summer begins a time of more pleasant temperatures. Although during the month of October, the maximum temperature is 35 °C, from the first days of November and, especially in December, it begins to present clear drops.
In winter, temperatures in Dubai usually vary between 14 °C and 25 °C and are pleasant days for walking. And, although most tourists prefer the months of February and March to travel to Dubai if you are thinking of spending a different Christmas, this may be a good period to decide on this destination. You will find a pleasant climate walk and a city full of music, lights, and colour.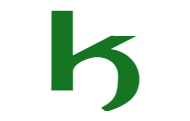 An author of KnowFromBlog, We have published more articles focused on blogging, business, lifestyle, digital marketing, social media, web design & development, e-commerce, finance, health, SEO, travel.
For any types of queries, contact us on knowfromblog@gmail.com